STAY ARMED
Equally as important as Staying Armed is to us, our history mandates that we spread the message of what can happen to a disarmed, unarmed populace with a government having tyrannical goals.
Every item on the store sends the message.
Whether you're wearing it, drinking with it, writing with it,…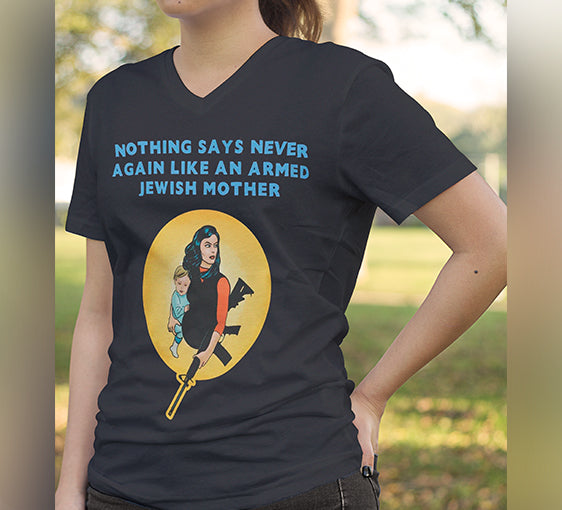 The Stay Armed Message
Stay-Armed.com, along with JewsCanShoot.org fulfills the moral imperative to protect the Jewish people from ever being helpless again. As the founder, Doris states, "It is the best way I have found to honor my parents and all the survivors, as well as the millions of victims who perished." This passion has driven Doris to her next path with Jews Can Shoot.
Learn More About Our Mission